Drug-Free Migraine Treatment in Bremerton
Drug-Free Migraine Treatment in Bremerton
Written By Gemmer Wellness on May 29, 2020
---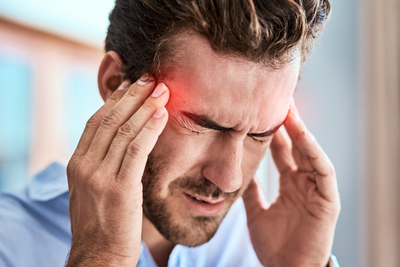 Migraines are one of the most common but poorly understood nervous system disorders. It's a type of headache that comes with varying intensity and usually accompanied by nausea or sensitivity to light. It may be triggered by stress, hormonal changes, diet, and particular exercises.
Many people often look for non-prescription approaches for migraine treatment in Bremerton. It's estimated that more than 50% of headache sufferers don't discuss their treatments with healthcare providers.
While OTC drugs may provide short-term pain relief, they don't solve the root cause of your migraines. Additionally, most painkillers contain opioids and Butalbital, which can make you drowsy, fatigued, and nauseated. Worse still, long-term use of these drugs may lead to physical dependence, addiction, as well as "medication overuse headaches."
How Can Gemmer Wellness Help?
Through a prioritized set of diagnosis protocols, Dr. Gemmer will evaluate your neurological circuitry for causal dysfunction that may have translated into the migraines.
The Neurological Integration System (NIS) approach is based on the principle that your brain controls all the body functions through the nervous system. When you exceed your individual tolerance to stress, the communication between your brain and the rest of the body systems is broken, leading to a range of symptoms such as migraines.
During the migraine treatment, a NIS-certified practitioner will guide your brain to reestablish the connections, and this will reboot the nervous system's control of the body. As a result, you'll get quick migraine relief.
Besides migraines, this holistic approach can help with back pain, chronic fatigue, neck pain, anxiety, stress, blood circulation, cold, and flu, as well as sleep disorders.
Natural Migraine Treatment in Bremerton
This unique non-invasive approach does not rely on medications or special diets. Instead, it allows the brain (through the nervous system) to make corrections in the body restoring its normal optimum functions.
Dr. Gemmer is one of the less than 100 physicians in the U.S. who have an Academy 1 Certification in Neurological Integrative System. He is also an established chiropractor with years of experience treating a range of musculoskeletal issues.
For more information on this natural, non-invasive approach to healthcare, contact us at (360) 692-1718 to schedule an appointment in Bremerton.

Posted In: Drug Free Chiropractic Migraine Treatment